Coldwell Banker Select, Grand Lake, OK  
256 W Ketchum Ave, Ketchum, OK 74349
 We are the leaders at Grand Lake and Oklahoma Real Estate
Our company can boast the reputation of the trusted partner known worldwide. We are proud of the uncompromising quality of services we provide. Placing customers' needs first in everything we do, we continue to grow rapidly as the industry leader. We have offices in both the Tulsa and Oklahoma City Metro areas as well as Grand lake and other lakes in Oklahoma with over 1 Billion in annual real estate sales. The Ketchum office is the newest although Debbie and Dave have been serving the Grand Lake Area over 20 years.
We are here to help you get where you want to be. Call Debbie & Dave Wagenblatt, Realtors,  918-605-3228 or Email Debbie@GetGrandResults.com
We always look to innovate. Most recently we are adding a video to some of our listings in addition to the professional photography to enhance the viewing experience for those looking for a Grand Lake home. Contact us to get your home sold. View on this link.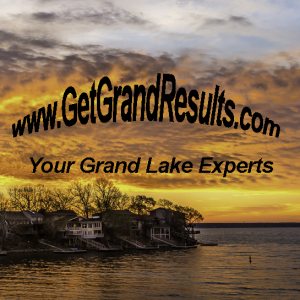 The GetGrandResults.com website is the grand daddy of them all here at Grand Lake having been established in 1995. It has gone through several revisions over the years to stay up with technology and it remains a prominent source for information about Grand Lake and finding waterfront homes for sale.
Testimonials
Had to share this testimonial with you…
I had the privilege of dealing with Debbie and Dave on three successful real estate transactions and in each case the personal care, problem solving and professionalism were beyond measure. I cannot thank them enough and would not hesitate to call on them again. ~ Greg Foley